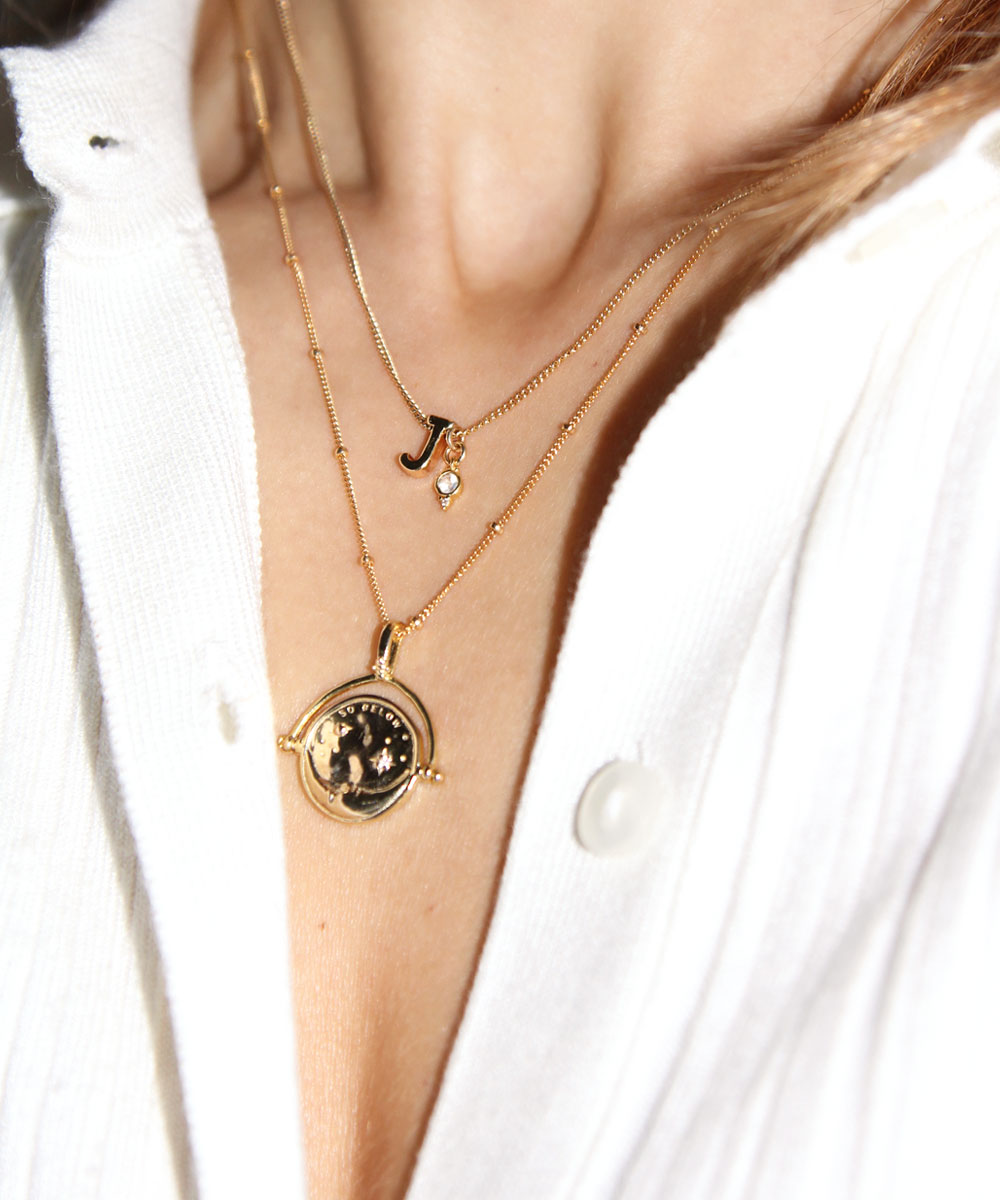 Introducing
Handcrafted just for you.
Made to order using gold filled, sterling silver, solid gold and gold vermeil.
Introducing
Original, meaningful designs
Our designs are unique, one-of-a-kind, just like you.
So pretty
I bought this bracelet a year ago as a little birthday gift to myself. I absolutely love it however after a year of wear, I'm sad that only the lock has tarnished and has gone a bronze colour. Is there any warranty on your products?
Hi Zara! I'm so glad to hear you love this piece. Unfortunately with gold plated and even gold filled, some wear and tear can come through after prolonged wear. However I am happy to repair this piece for you and replace any tarnished pieces—email me at jess@maisondefemmes.com and we can arrange a repair! Xx
Must have!!
So dainty, the light colours are to die for!! 🌞
Bought this bracelet for my best
Bought this bracelet for my best friend's birthday and it is absolutely gorgeous! She absolutely loved it. Felt so jealous I'm considering buying on for myself
I purchased this bracelet in the
I purchased this bracelet in the vibrant colours as a reminder to live more creatively and colourful this year. It's gorgeous, strong and beautifully made, and shipped really quickly. I definitely recommend supporting local and will be back next time I'm looking for beautiful, unique jewelry.
I got the dark colours and
I got the dark colours and I love it so much! The only issue is that it's a little too big on my wrist, so it moves a lot as I move my arms. But other than that it's a lovely bracelet.
As seen in
"I screamed when I saw these. A moment of silence for the prettiest dainty pearl earrings I have had the pleasure of laying my eyes on."
"Known for its equally gorgeous and unique bejewelled designs, this brand was born from founder Jess Kumanovski's kitchen bench in 2018."
HOW TO
Open & close Infinite Hoop Earrings
Infinite Hoop earrings can be tricky to open and close, but they're actually quite simple once you get the hang of it. Watch this video to understand the correct way to open and close Infinite Hoops without bending them out of shape.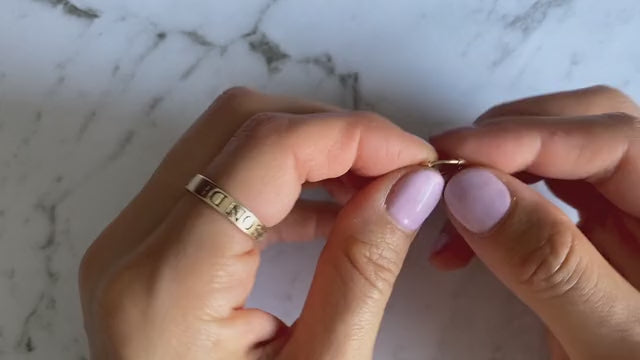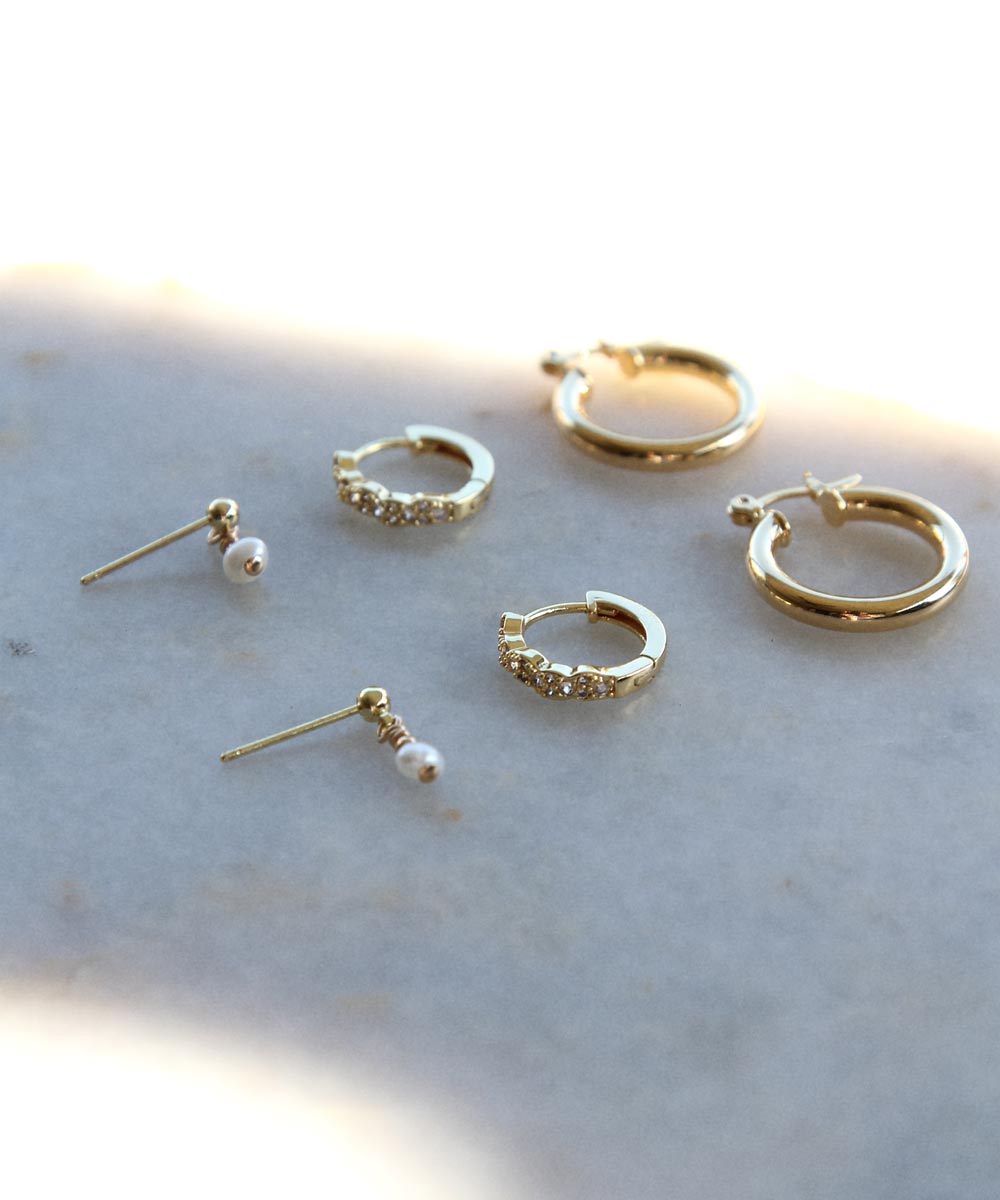 JOURNAL
What is Gold Filled?
Gold filled materials are made by heat and pressure bonding 5% (or 3 microns) of gold to brass sheeting or wire, giving it a super thick coating of gold that won't tarnish, scratch, or rub off.
With reasonable care, it should last as long as solid 14k gold jewellery. Skin-friendly, it is safe for most people with metal allergies. Excessive moisture when stored can reduce the lifetime of the piece.
FAQs
Frequently Asked Questions
Shipping

When will my order ship?

*Time frames are a guide only. There are delays across Australia thanks to the ongoing Covid-1 pandemic. We cannot be held responsible for items not being delivered within given timeframes.

Please Note: Orders are handmade to order and will be shipped within 5 business days. The given shipping timeframes are for after your item has shipped!

Shipping Prices

Find the most up-to-date shipping pricing here.
NEWSLETTER DISCOUNT T&CS

What's the deal?

Receive 10% off your first order of full priced items when you sign up for the Maison de Femmes newsletter and texts. Discount will be sent to your email address—please check your junk folder!

How many times can I use the discount?

Discount code can only be used once per person.

Does it apply to shipping?

Applicable shipping fees apply, unless your order is eligible for free shipping.

Are there any limitations?

Offer not available in conjunction with any other discounts or coupons. Sorry, no rainchecks and cannot be applied retroactively. Does not apply to gift cards, individual charms or sale items.

Help! My discount code won't work.

If you have any issues with your coupon, please email me before placing your order as the discount amount will not be refunded after an order has been placed.
Gift Boxes & Jewellery Pouches

Orders under $100

Orders under $100 will be gift wrapped in our signature sun and moon tissue paper.

Orders over $100

Orders over $100 will be shipped in either a complimentary jewellery pouch or gift box, at our discretion and depending on availability.

One pouch or box per order. Please let me know if you do not want a pouch or box in the comments at checkout.

Can I purchase a box or pouch?

Yes! If you would like to purchase additional pouches or boxes, you can do so here.
Care Instructions

General Care

Avoid water where you can. While you can get me wet, I'll last longer if you take me off before you shower or swim.

Let's sleep separately. I'm delicate and need my space. Please take me off before bed so we can both get our beauty sleep.

Store me somewhere safe. While I look pretty in the sunshine, please keep me in a jewellery box or pouch when you're not wearing me.

Wipe me down. Using a soft cloth, feel free to gently polish me to a lush gleam.

I like it au naturale. Soap, shampoo, lotion, perfume and hairspray look better on you than me.

Stones

In addition to General Care:

Natural and synthetic stones are both subject to the Mohs hardness scale: where 1 is talc and 10 is a diamond. Depending on where your stone falls on this scale determines its hardness.

Water, damp and exposure to sea salt can damage stones and their settings, which is why it's best to take them off if possible before showering or swimming. If they do get wet, dry them thoroughly and let them air dry before storage.

Serpent Chain

Stay slinky:

To keep your Serpent chain looking slippery, take extra care, as it cannot be repaired.

Shed your Serpent before you sleep (i.e. take it off before bed!) and make sure to store it nice and flat.

Don't twist or bend the chain, as it'll be impossible to uncoil those kinks.

Avoid soap and perfume, and wipe down with a soft cloth.

Freshwater Pearls

Pearls may come from the sea, but once they're out of their shell they're super delicate. Getting them wet can cause them to erode, so it's best to take them off before you shower or swim.
Warranty

Made from high quality materials that last

Maison de Femmes uses a selection of Gold Filled, Sterling Silver and Gold Plated and Gold Vermeil metals to create high quality, long lasting, skin-friendly and tarnish resistant jewellery you'll treasure for a long time.

8-Month Warranty

Each piece comes with an 8-month warranty. Please get in touch with us at customercare@maisondefemmes.com if you have any concerns with the quality of your jewellery.
Refunds & Returns

Refunds & Credit

Due to hygiene reasons, earrings are considered final sale and strictly ineligible for exchange, refund or store credit.

Refunds or exchanges are not eligible for change of mind. Store credit will be offered at our discretion.

Exchanges, refunds and store credits for the cost of goods originally paid will only be issued upon Maison de Femmes receiving and verifying that the returned products are eligible. Refunds will be made via the original payment method. Shipping fees are strictly non-refundable.

All sale items are considered final sale and are not eligible for an exchange, refund or store credit. 

Returns

Note that the cost of the return parcel will be borne by the customer.

We recommend shipping the parcel with the most cost effective shipping that is available, that includes tracking.