VACATION EDIT
Planning a holiday? We've curated a vacation edit of our favourite, versatile jewellery designs that you can easily pair back with everything you've packed. When luggage space is limited, the right jewels will help you get more out of every outfit.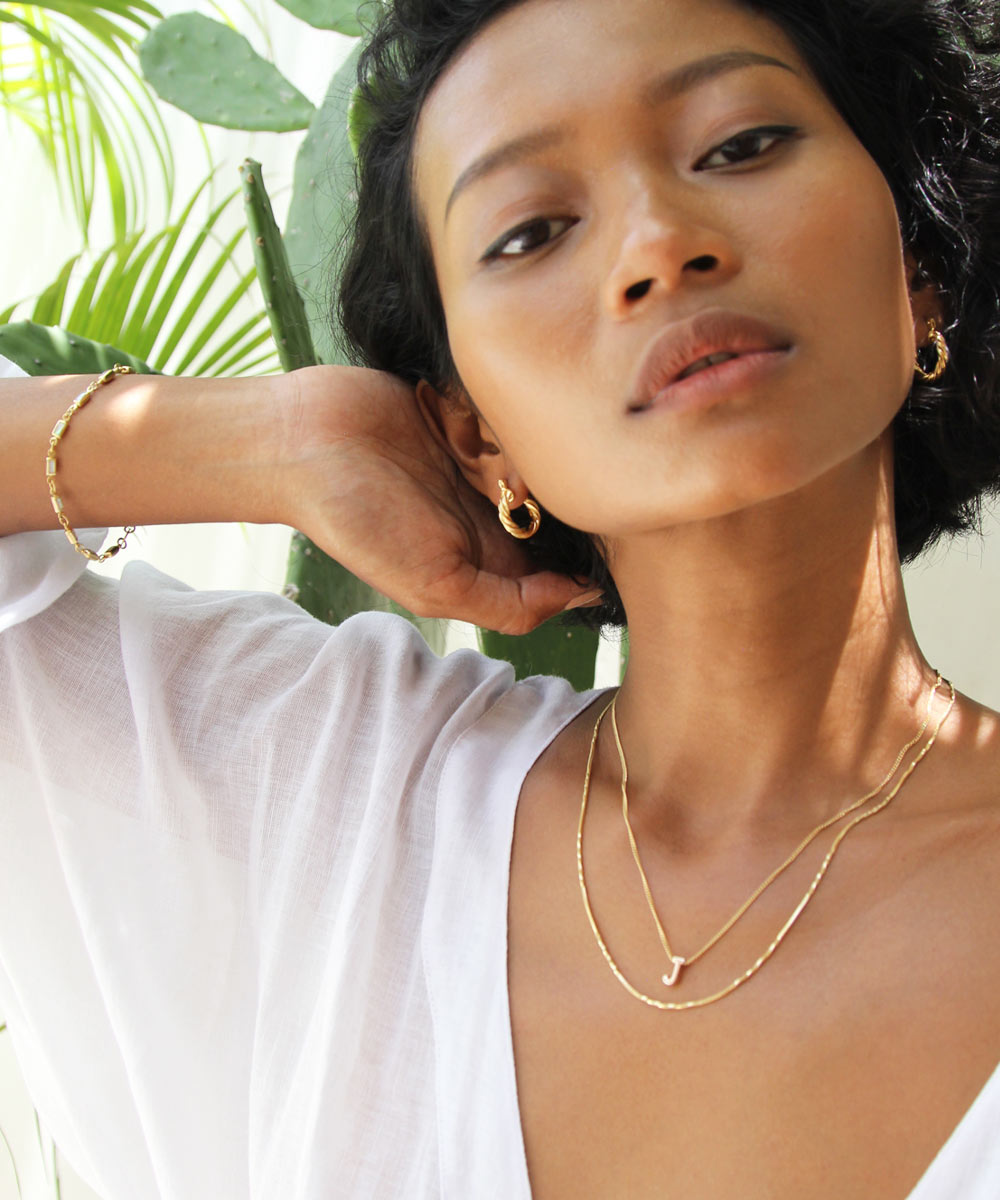 You deserve a holiday.
VACATION EDIT
Are you planning a vacation and want to look stylish and glamorous? Look no further than our Vacation Edit Jewellery Collection. This collection is carefully curated to enhance your vacation outfits and make you feel like a stylish fashion girlie. Gold filled essentials are tarnish resistant and shower safe, so you can swim, sweat and shower without fear of damaging your pieces. Core essentials and statement designs pair back beautifully with everything you've packed, so you can bring less but get so much more.